There are five major movies landing on DVD and Blu-Ray this Tuesday including Simon Pegg and Nick Frost's Paul, the Disney animated flick Mars Needs Moms, Rainn Wilson going Super, the stoner medieval comedy Your Highness and the utterly charming Jumping the Broom.
Paul: Simon Pegg and Nick Frost combine forces again (after Shaun of the Dead and Hot Fuzz) in a story about two Brits who head to Comic-Con on a sci-fi fan journey that includes touring the Southwest in an RV searching for UFO sighting hotspots. They get more than they bargained for when they meet an E.T. named Paul (Seth Rogen). It is a charming, funny and thrilling film that also stars Jason Bateman and Kristen Wiig. Home video extras include an insightful commentary track by Pegg, director Greg Mottola and Frost as well as an army of behind-the-scenes features.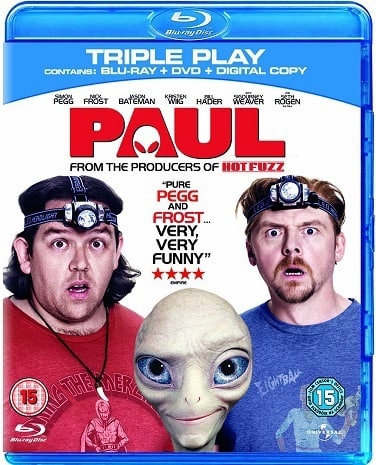 Mars Needs Moms: Mars Needs Moms failed to connect with audiences on any level when it debuted in theaters. Disney is hoping to find an audience for its animated family film on home video. The Berkeley Breathed children's book was made into an almost-epic sci-fi fantasy where Martians come to Earth to kidnap mothers in order to raise their children. Don't look for many additional features on the DVD and Blu-Ray as it is truly scant.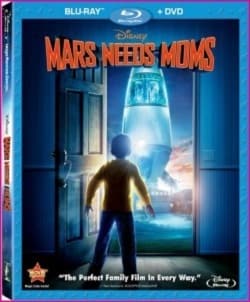 Your Highness: Danny McBride, James Franco and Academy Award winner Natalie Portman star in this tale of a pair of brothers who must go on a quest in order to find Franco's fiance before an evil wizard has his way with her. The film tries hard to meld many film styles -- the pot comedy and the medieval quest film -- and almost gets it right. Director David Gordon Green, of Pineapple Express fame, does his best with the material given and Franco and McBride are excellently cast as the princely brothers. Your Highness does well for itself on home video and doesn't need the vastness of the big screen to succeed. We, for one, are glad to see the extras on the DVD and Blu-Ray include a gag reel. We're making a rule: A gag reel should be a must for any comedy coming home on video, which is not always the case!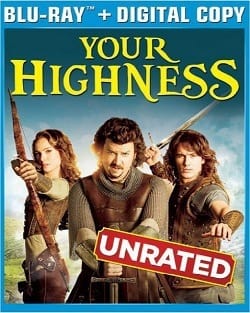 Super: Rainn Wilson's comedy failed to find an audience when it hit the big screen, so here's hoping the clever picture finds its fans on DVD and Blu-Ray. Wilson is a slightly off his rocker cook who takes it upon himself to become a superhero and protect the streets of his city. Super is a funny film, yes, but the premise is a tad on the dark side. For one, the reason Wilson becomes a superhero is because his wife has become addicted to drugs. The DVD and Blu-Ray includes deleted scenes that enhance the home video experience.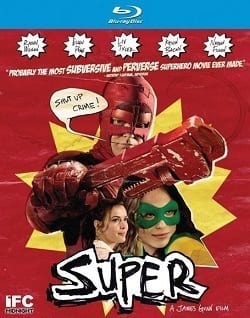 Jumping the Broom: Finally, one of the most surprisingly delightful romantic comedies of the year arrives on home video. Jumping the Broom tells the story of a man from the wrong side of the tracks who becomes engaged to a woman whose family lives the high life. Its cast is top notch, including Paula Patton and Angela Bassett.