Comic-Con was abuzz about Francis Ford Coppola's return to filmmaking. His TWIXT was the talk of the town and now audiences worldwide can finally see what all the hype is about as the film's trailer has premiered.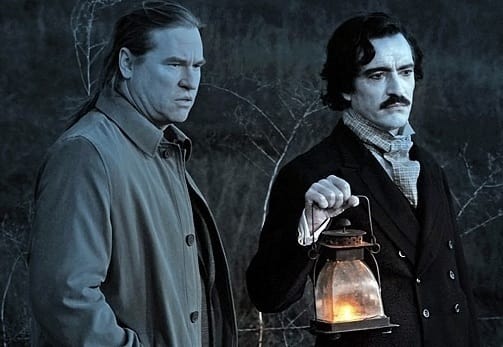 TWIXT stars Bruce Dern, Elle Fanning, Ben Chaplin and Val Kilmer.
Coppola's film follows a writer (Kilmer) whose career is in a deep slump. Our protagonist arrives in a small town on a book tour only to get drawn into a murder involving a young girl. Where some see tragedy, the author sees an opportunity to finally get back on top with a novelization of the murder that he is currently woven himself into in real life. Through haunting dreams he has involving the always creepy Edgar Allan Poe (Chaplin), Kilmer's character tries to piece together the mystery. It's nice to see Coppola's journey into a full-fledged horror film!
The legendary Oscar-winning director's film will make its debut at the Toronto Film Festival and fans of his are waiting with bated breath to see what's next from the iconic auteur. The fact he's tackling a film in 3D is only enhancing the buzz for TWIXT as it makes its way to Toronto in September.