Harry Potter and the Deathly Hallows Part 2 Crosses the Billion Mark
by MF Staff at . Comments
Harry Potter and the Deathly Hallows Part 2 has joined an elite club of films. And no, we're not talking about its record-breaking opening weekend.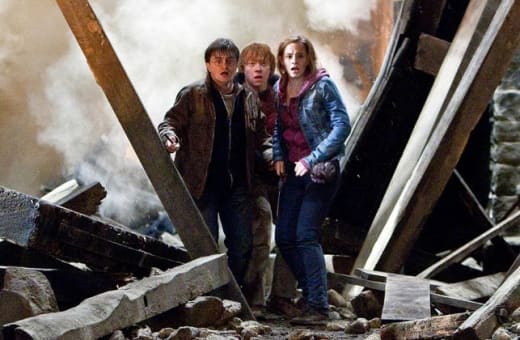 This is proving quite a summer for billion dollar movies with Pirates of the Caribbean: On Stranger Tides crossing the billion dollar marker and now being joined by the final chapter in the Harry Potter franchise. Hot on Harry Potter and the Deathly Hallows Part 2's tail in joining this elite group of films is Michael Bay's epic Transformers Dark of the Moon.
Prior to this summer, there were only seven films in history that had crossed the billion dollar threshold. Within three hot months of summer 2011, there are three more to add to the esteemed list.
As if achieving this milestone in movies wasn't enough, there are two bonuses for the J.K. Rowling-penned series. First, it is the fastest film in history to reach a billion dollars and it's also the first for its studio, Warner Bros.
Here's a list of the billionaire cinema club:
Avatar ($2.8 billion)
Titanic (1.8 billion)
The Lord of the Rings: The Return of the King ($1.11 billion)
Pirates of the Caribbean: Dead Man's Chest ($1.07 billion)
Toy Story 3 ($1.06 billion)
Pirates of the Caribbean: On Stranger Tides (1.03 billion)
Alice in Wonderland ($1.02 billion)
Harry Potter and the Deathly Hallows Part 2 ($1.01 billion)
The Dark Knight ($1.00 billion)