Harry Potter and the Deathly Hallows Part 2 director David Yates and that film's screenwriter, Steve Kloves, are in negotiations to take on their next project and it is a doozy -- Stephen King's iconic novel The Stand.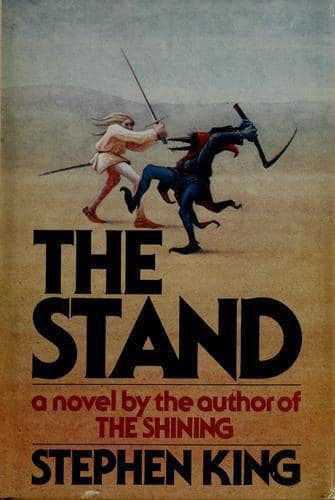 Yates and Kloves worked together on the last three Harry Potter films and if anyone can effectively adapt King's masterwork to the big screen, it is that duo.
The Stand first came to the screen in the smaller form in 1994 with a television miniseries. King's thousand-page-plus novel tells the story of the world after a human-race-killing virus has created a massive apocalypse. Those that are left on the planet must take sides in a good versus evil battle that may either save or completely annihilate the human race altogether.
With Harry Potter and the Deathly Hallows Part 2 climbing to third on the all-time box office list behind Avatar and Titanic, the creative tandem of Yates and Kloves could be very picky when it comes to their next project. The Stand fans should be thrilled at the prospect of these two tackling King's consummate work.