Higher Ground Video Exclusive: Vera Farmiga Speaks on Directorial Debut
by MF Staff at . Comments
Oscar nominee Vera Farmiga has taken the directorial debut plunge with the moving Higher Ground. This week, she sat down with Movie Fanatic for an exclusive video interview to dish on the process and why it was her moment to get behind the camera.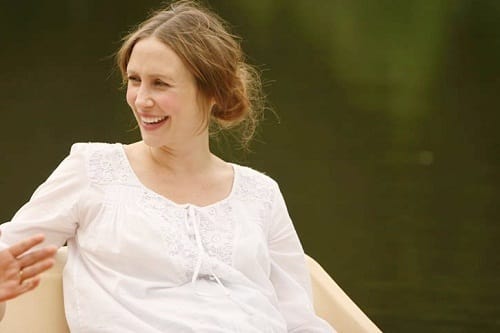 In Higher Ground, Farmiga tells us exclusively that she didn't shy away from the challenge of being director and star, as her good friend George Clooney has done repeatedly. In fact, if it were not for the difficult tasks in life, Farmiga said, we as people would cease to grow.
Higher Ground wasn't exactly the easiest subject matter for any filmmaker to tackle, much less a first time director who is also starring. The film follows one woman's journey through Christianity and the ebb and flow of her faith. Higher Ground is based on the memoir by Carolyn Briggs and it was her words, more than anything, which moved Farmiga to take the directorial plunge.
Having a stellar cast aided Farmiga in bringing her Higher Ground vision to life. The film stars her sister Taissa Farmiga, fellow Oscar nominee John Hawkes, Joshua Leonard and quite a few Tony Award winners including Donna Murphy.