October 7 cannot come soon enough for fans of Hugh Jackman. The Australian actor is back on screen and front and center in the new poster for Real Steel that has arrived to further fan those anticipatory flames.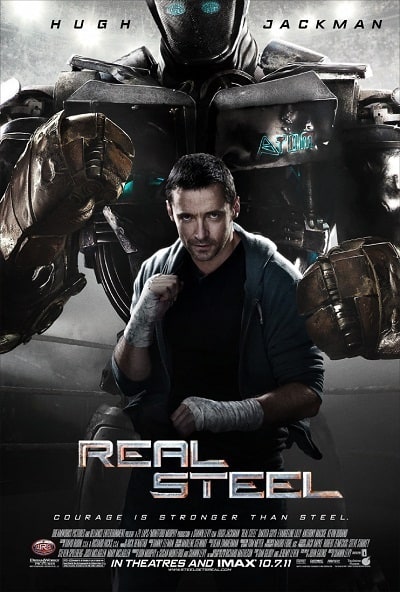 Real Steel is set in the near future where the sport of boxing has replaced its boxers with massive robots created with the sole purpose of waging fights in the ring unlike anything fans have ever seen.
In Real Steel, Jackman is a fighter pushed out of his sport who becomes a coach to one of the 2,000 pound robots with hopes that the 8-foot-high machine is his ticket back to boxing glory.
Real Steel is a slight departure for director Shawn Levy, previously known for his work on Night at the Museum and Date Night with Steve Carell and Tina Fey.