Jennifer Lawrence was among the closing stars at last night's MTV Video Music Awards. Too busy filming The Hunger Games in North Carolina, the actress gave her respects via video from the film's set. Yet, her presence was immense as she introduced a teaser clip from The Hunger Games -- not due in theaters until March 2012.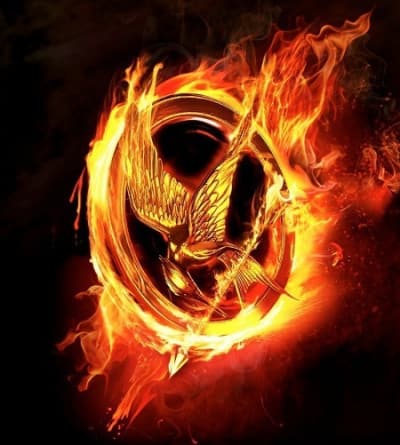 What Lawrence and The Hunger Games gave its legion of fans of the books by Suzanne Collins was, honestly, not much. They embodied completely the word teaser. It was beyond teasing. Which is exactly how filmmakers wanted it.
Sure, the iconic Hunger Games logo was present, complete with a burning arrow. The visual of Lawrence as the heroine Katniss running through the forest coached by a mental voice-over was pure bliss. Yet, the clip could only have done one thing: Sent further the pulse rates of fans internationally.
Without further ado, here's your first moments of The Hunger Games from the August 28 MTV VMAs.