Jennifer Lawrence and her onscreen alter ego Katniss will make their visual debut in the form of The Hunger Games' first trailer at Sunday's MTV VMAs.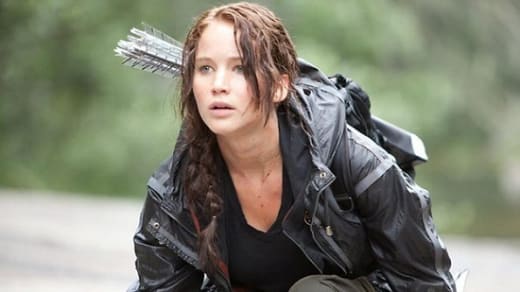 The Hunger Games, one of the most anticipated movies of 2012, will give fans its first look August 28 and for the legions who devoured Suzanne Collins' bestselling trilogy, they are counting the minutes.
Sure, music fans are dying of anticipation to see what Lady Gaga will wear and perform at the music video awards show, but the real headline will be what everyone thinks of director Gary Ross' big screen adaptation of the hottest literary series since Twilight.