Jason Bateman is starring in ID Theft and after witnessing Melissa McCarthy do her thing in Bridesmaids, he has called for a rewrite of the film to include a character for the Emmy-nominated actress (Mike and Molly).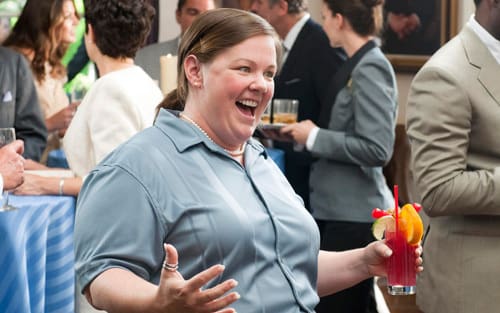 Bateman has enjoyed his own R-rated comedy summer with Horrible Bosses and The Change-Up and apparently looked at the R-rated ID Theft and felt there was a hole that needed filling with the comic brilliance of McCarthy.
The rewrite centers on the character that is doing the identification stealing. In the original version of the script, the role was penned for an actor. Now, look for the Bridesmaids scene-stealer to tear into the role that has been converted to a female ID stealer.
How could the star make something so powerful happen in a movie? It is because Bateman has the clout as he serves as the film's producer.
It really says something about Bateman as a performer that he had the rewrite specifically done for McCarthy. For one, it shows he is patient as the film will not be shot until April 2012 to accommodate McCarthy's Mike and Molly schedule. Also, casting an actress with the power to dominate scenes comically shows Bateman has no ego and always wants what's best for the project and in turn, the audience.