Being in love can be difficult, especially when there's any distance involved. Hence, the premise of the new Paramount Vantage film, Like Crazy.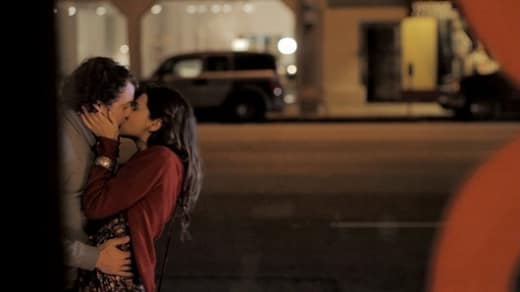 Star Trek's Anton Yelchin stars with Oscar nominee Jennifer Lawrence, Felicity Jones and Alex Kingston in a romance that is hoping to set cinematic hearts afire.
Like Crazy arrives on screens October 28 with a few awards already under its belt. At the 2011 Sundance Film Festival, the flick took home the Grand Jury Prize for Best Picture and also scored a trophy for Special Jury Prize for Best Actress for Jones.
The film follows a British college student (Jones) studying abroad in America who falls in love with an American (Yelchin). Their romance comes fast and furious, only to be derailed when her visa is yanked due to a violation.
Like Crazy marks the movie debut of director Drake Doremus, who also co-wrote the screenplay with Ben York Jones.