Despite her omniscient presence in the trailers for Glee 3D, Jane Lynch will not be seen in the Glee 3D concert movie.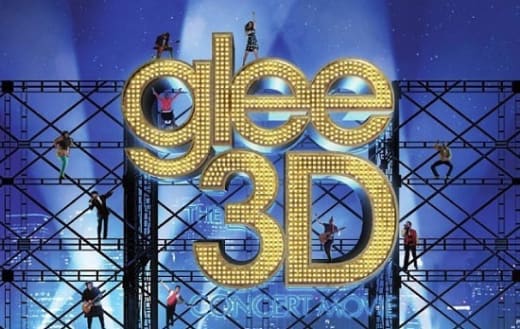 Lynch's character Sue Sylvester is too cool for school, we're guessing, as the iconic TV character is noticeably absent from the actual Glee 3D film. We've seen the flick (don't miss our review debuting August 12) and adored it. But, we did notice a certain someone was missing.
None of the teachers from McKinley High are in Glee 3D, and honestly, that makes a lot of sense. This is a concert film and although the actors and actresses are playing their Glee TV series characters, it seems out of place for the teachers to make appearances. Although we can say, there is one surprise guest teacher who pops up in the film. But, you won't hear us revealing who it is! You must see it to believe it and appreciate it.
Sue Sylvester so eloquently appears in the Glee trailer saying joyous tidbits such as, "This thing sucks" and "Stop Believing" (in direct reference to New Directions' first number Don't Stop Believing).
During a press conference for the show at the TCAs, Glee creator Ryan Murphy said audiences will have to wait until the Glee concert movie DVD to catch their favorite cheerleading coach.
"We're doing another version in a couple of weeks on DVD," he said. "Jane will be on that. We'll do it that way."