Another cast member from Knocked Up has been announced to be in Judd Apatow's spin-off of the comedy hit, This is Forty. Jason Segel is in the cast, confirmed star Megan Fox from a photo she posted on Facebook from the set.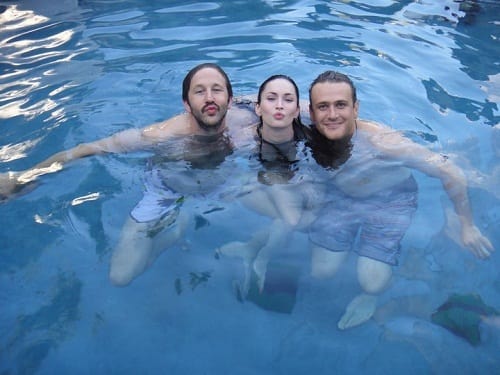 The photo shows Bridesmaids star Chris O'Dowd, Fox and Segel taking a dip in what we can easily assume will be one funny flick.
Segel's character was a friend of Seth Rogen's in the original Knocked Up, that also co-starred Katherine Heigl. Paul Rudd and Leslie Mann are back from the original, and Movie Fanatic understands the couple are central to the plot of the film that Apatow is calling a companion piece to his 2007 smash.
Another Bridesmaids alum, recent Emmy nominee Melissa McCarthy, is also in the cast as is Ryan Lee, Lena Dunham, Albert Brooks and Wyatt Russell.
Look for This is Forty to premiere in December of next year.