To say Jason Statham kicks ass is an understatement. Since we first discovered him in Guy Ritchie's Snatch, this guy has delivered. Even in the most average of films, he brings the noise and the hard-nosed funk. Now, Statham is back in Safe and the latest poster from the film has premiered.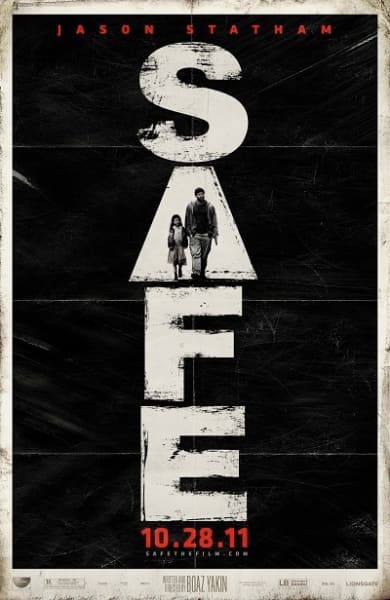 In Safe, Statham is a retired military operative hired to protect a teenage girl (Catherine Chan) from a legion who wish her ill.
Safe is from the mind of writer-director Boaz Yakin (Remember the Titans, Prince of Persia: The Sands of Time). Joining Statham in the cast are Robert John Burke, Chris Sarandon, Reggie Lee, James Hong and Danny Hoch.
Safe opens nationwide October 28.