Johnny English Reborn Trailer Brings Back Rowan Atkinson
by MF Staff at . Comments
The comedy stylings of Rowan Atkinson are so unique. Whether he is Bean or any of the multitude of characters he's played in the last several decades, one thing rings true: There is no one out there quite like Atkinson. Proof of that fact continues with the debut of the trailer from his latest feature, Johnny English Reborn.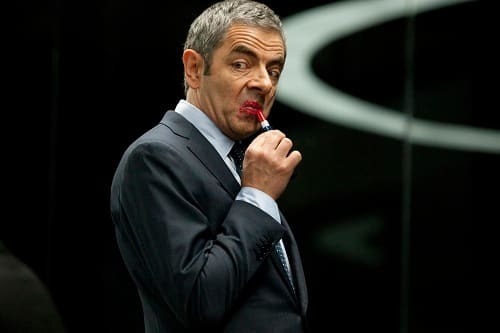 Johnny English Reborn is the second time Atkinson has played the character after the actor originated the role in 2003 in Johnny English.
Now he's back and bringing along actress Gillian Anderson (X-Files) for the ride in the story of how the offbeat Her Majesty's Secret Service agent must mobilize to stop international assassins from carrying out their mission of killing a world leader on England's shores.
It has been several years since MI-7's best spook disappeared. During that time, he has been channeling his inner ninja with martial arts training in Asia. Suddenly, he is called back to duty when the spy agency gets word of the impeding assassination attempt.
Johnny English Reborn premieres October 28 and also features Dominic West, Daniel Kaluuya, Richard Schiff and Rosamund Pike.