Johnny Depp had the role he had dreamed of playing go up in smoke as Disney has announced it has shut down production of The Lone Ranger.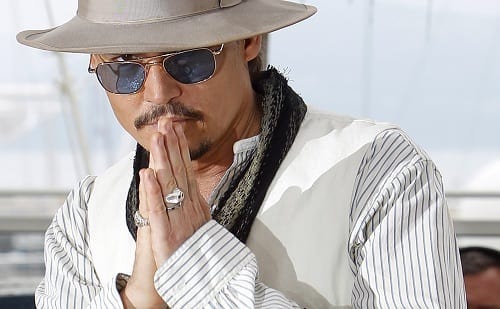 Depp denied a film is a headline hardly seen. But that is exactly what has happened as news has broke that Disney has closed the doors on the filming of the Lone Ranger property.
The Lone Ranger was set to be a big budget update of the legendary pop culture stalwart starring The Social Network star Armie Hammer as the Ranger and Depp as his trusty sidekick Tonto.
No reason has been given as of yet from the studio as to why The Lone Ranger will not be allowed to extol his Old West justice onscreen with Depp and Hammer. Frequent Depp collaborator, director Gore Verbinski, was set to direct the picture after the duo scored a hit with the animated hit Rango earlier this year. 
Could this be part of a continuing feud between Verbinski and Disney? The director famously clashed with Disney brass over the filming of the third Pirates of the Caribbean films (he directed the first three of those Depp starring smashes).
The Lone Ranger is not a dead project -- far from it, in fact. In the end, Movie Fanatic believes this is a budgetary bump in the road. Verbinski sought a $250 million budget while the studio sought one closer to the $200 million mark.
Like the classic 1949 TV series The Lone Ranger used to say: Stay tuned.