Fantasia, released in 1940, has astounded generations with Disney's impeccable animation coupled with a greatest hits of classical music's best. During a concert last weekend at the Hollywood Bowl featuring the Bowl Orchestra playing in front of images from the film, a surprise emerged for Disney fans: A scene from the classic that was once thought lost and never before performed live.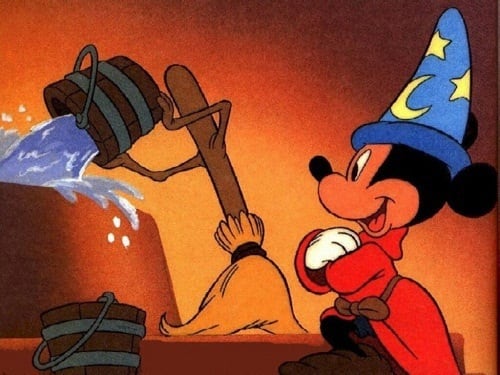 There were a few surprises that evening including music cut from the original film and not placed in its 2000 sequel. The Swan of Tuonela was featured as well as Destino, an iconic collaboration between Walt Disney and Salvador Dali.
For Movie Fanatic, the big news was the debut of footage that accompanied Claude Debussy's Clair de Lune and we've got the video! The tune was placed in the DVD version, but has never been performed with a live orchestra.
Sit back and enjoy Disney at the Bowl brought directly to you: