Mike Myers Close to Deal for Austin Powers 4: Yeah Baby!
by MF Staff at . Comments
Is Mike Myers ready to don the Austin Powers glasses and bad teeth again? Yeah baby, according to sources close to the franchise.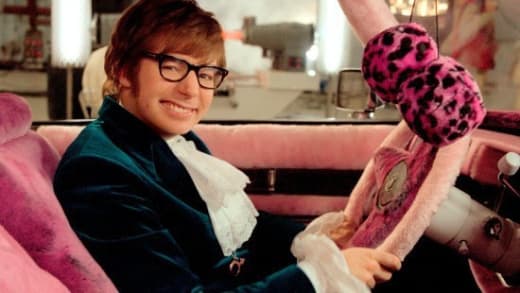 Myers has not played Austin Powers since the film's last foray in 2002's Austin Powers in Goldmember. The comedy franchise has banked over $676 million at the global box office since Myers first asked "Do I make you horny, baby?" in 1997.
The deal is far from done, and there is no script, director or producer in place. But given Myers' box office track record of the last decade and the need for the actor to score another hit, consider this a rumor that should ring true.
Myers was last seen in a tiny role in Quentin Tarantino's Inglourious Basterds, and of course he has starred in the Shrek series in animated form. His last several solo starring vehicles flopped including 2008's The Love Guru -- which took in only $40.8 million internationally.
If the Austin Powers deal gets done, look for Myers to not only star, but also produce and write the screenplay about the character that was a hybrid of roles his late father adored -- James Bond and Inspector Clouseau.