Tom Cruise is looking quite the serious agent in a new photo released for the fourth installment of his Ethan Hunt spy series, Mission Impossible: Ghost Protocol.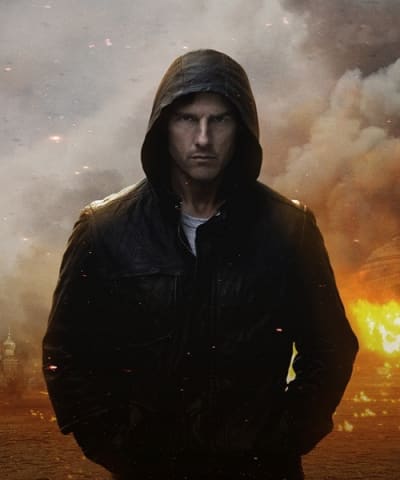 Paramount Pictures has released the fiery photo as the film's release date draws ever closer: December 21. Brad Bird is directing the feature that also stars Jeremy Renner, Paula Patton, Simon Pegg (returning to his role in the series), Josh Holloway (Lost) and Anil Kapoor.
In 1996, Tom Cruise brought his vision of the classic TV series to life and wound up with one highly profitable franchise. Directed by Brian De Palma, the world went wild for Cruise as the misunderstood super spy. A sequel arrived directed by legendary Hong Kong helmer John Woo in 2000. For the third film in 2006, Cruise handed the directing reins to a young up-and-comer named J.J. Abrams.
The fourth film follows what happens when the IMF is closed when it appears they were directly involved in a bombing of the Kremlin. The only person who can clear the agency's name is Ethan Hunt. Cue Tom Cruise into action!