My Week with Marilyn Poster Premiere: Michelle Williams is Monroe
by MF Staff at . Comments
Michelle Williams is in her Marilyn Monroe best in the international poster debut of her highly anticipated fall film, My Week with Marilyn.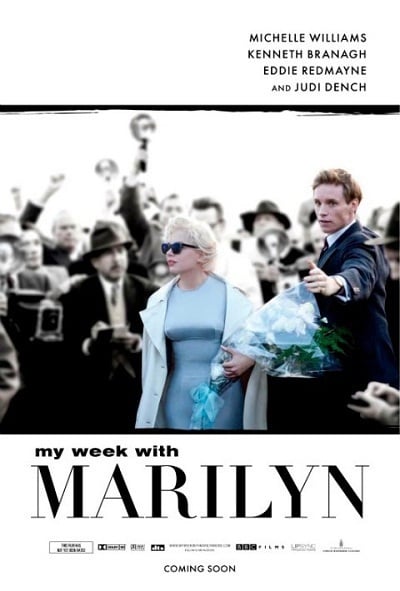 Looking very early 1960s, Williams is walking in front of an army of photographers in black and white, herself in radiant blue, after landing on the shores of the U.K. Ushering her by the photogs is her co-star Eddie Redmayne.
My Week with Marilyn has been announced to be premiering at the New York Film Festival in September, as Movie Fanatic previously reported. The film premieres nationwide on November 4.
The film follows, as the title infers, a week with the entertainment industry icon from the point of view of the person who served as her assistant while she was in England filming a movie.
Simply seeing Williams do her Monroe in this poster, is it too early to use the phrase Oscar buzz to describe the actress' turn as the screen legend? Hardly, given Williams already has two Academy Award nominations and is easily one of her generation's best.