When it was announced that Michelle Williams was set to play Marilyn Monroe in My Week with Marilyn, tongues began wagging at the potential for the film. Now, news has arisen that My Week with Marilyn will premiere at the esteemed New York Film Festival in October.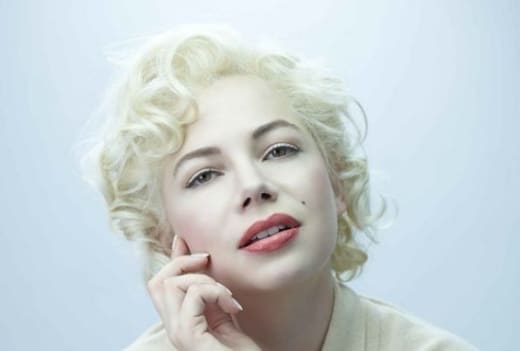 This is one of those movies that has anticipation rising on many levels. First, obviously, is seeing Oscar nominee Williams as the icon. Second, the film features a behind-the-scenes look at a classic Hollywood film, The Prince and the Showgirl. Third, it is the first film Harry Potter star Emma Watson is appearing in after the bow of Harry Potter and the Deathly Hallows Part 2.
The film is based on a diary that writer Colin Clark kept while working as Monroe's assistant while she filmed the movie that co-starred another legend in Sir Laurence Olivier. The written work arrived in two books, one published in 1995 and another in 2000.
The behind-the-scenes feel of a Hollywood film is only enhanced by the true story playing out when cameras were not rolling. It was 1956 and Monroe had just married playwright Arthur Miller and the visit to the England set served as the couple's honeymoon.
In a terrific piece of casting, My Week with Marilyn stars Kenneth Branagh as Olivier, Dougray Scott as Miller, Julia Ormond as Vivien Leigh and let's not forget Oscar winner Judi Dench as a fellow Dame, Sybil Thorndike.