Our Idiot Brother: Emily Mortimer on Paul Rudd's New Comedy
by MF Staff at . Comments
Emily Mortimer is catching up with Movie Fanatic to talk about her new comedy Our Idiot Brother. The UK actress treasured her experience on the ensemble set of the independent film that rocked last year's Sundance.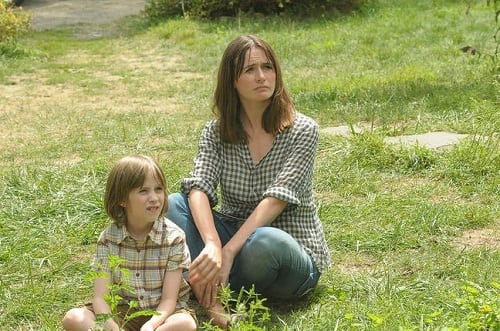 Mortimer gives us the inside scoop to the Paul Rudd starring vehicle that has audiences abuzz at director Jesse Peretz's vision of his own modern family, circa 2011.
Movie Fanatic: Capturing a family bond is not easy. How much time did you, Zooey Deschanel, Elizabeth Banks and Paul Rudd spend together to nail it?
Emily Mortimer: We all felt like a family -- that unspoken love and spoken irritation and bickering is so familiar to all of us. There was no practicing needed. It was kind of easy. We had this camaraderie that required very little in ways of methoding or homework.
Movie Fanatic: What is, in your mind, central to your character in Our Idiot Brother?
Emily Mortimer: With my character I really felt that you're catching her at a moment in her life when she's particularly vulnerable. But, that doesn't mean to say that she forever is lost. I really related to her. I've had such deep sympathy for her because I had just had a baby. My baby was the same age as the baby I had in the movie. There's such a strange moment in a woman's life when you just had a baby when you have forgotten who you are. You don't really exist for a while. This little thing has taken up all your time and effort and it's all you're good for is keeping it alive. You look completely different than how you've ever looked before -- much worse [laughs]. That's alright for a few months. But, then there's this kind of expected thing where you're expected to rejoin the world and it's terrifying. You feel so vulnerable and lost and you don't know which way is up. To combine that with something hideous happening like your husband's deceiving you, I just felt I knew all that she was going through. I didn't feel that it's any sadder or more difficult or stranger than anything we are all going through every day in some ways. I just love Jesse's take on all these people which is that they may be in remnants of pain and confusion, but ultimately you just have your faith in humanity and optimism. It might be alright in the end.
Movie Fanatic: How did you find Jesse Peretz as a director?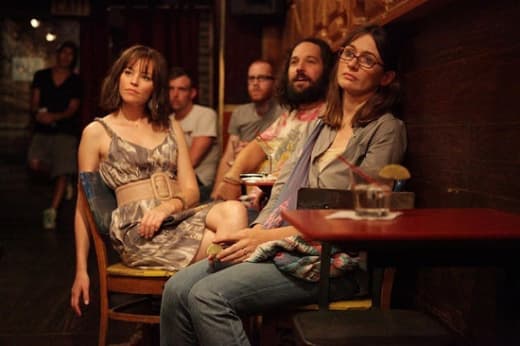 Emily Mortimer: Jesse's such a gentle soul, and he had such a kind set to be on. It's not always like that. Between Jesse and Antony Beckman, who produced it, they're among the few people who make what we do seem like a noble profession. And the people they collect, not just the actors, but everybody on that set, from the AD to the costume designer, they're not only incredibly good at their jobs, but also decent and unpretentious and kind. The vibe is heavenly and such a pleasure.
Movie Fanatic: What about your wardrobe?
Emily Mortimer: I loved my costume. It made me laugh, the costume fitting, so much when he got out the most depressing-looking dress you have ever seen that was just like a horrible... like the most sexless thing you have ever seen. It was like a sack [laughs]. And then you got close up to it and it had a price tag on, like $1,500 or something. Like that's exactly what those women wear in Park Slope. They're sort of spun from something from India... something like the shores of the Ganges or something. And they sell them for thousands of dollars in those boutiques in Brooklyn, and they are so miserable. They are just awful, awful clothes. But it was brilliant, it was perfect.