Planet of the Apes Rules Box Office for Second Straight Week
by MF Staff at . Comments
There may have been four new films for all kinds of audiences this weekend, but none could hold back the Rise of the Planet of the Apes. The Apes reboot spent its second weekend in a row at the top of the box office charts.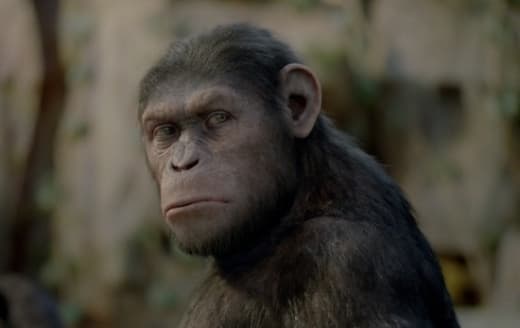 While Rise of the Planet of the Apes earned $27.5 million in its second week of release, the box office runner-up also did quite well for itself. The Help, the first of the weekend's new movies, landed in second place with an impressive $25.5 million. Add in the film's showings before the weekend (it opened Wednesday, August 10) and the film based on the book by Kathryn Stockett earned a total of $35.4 million since its debut.
Final Destination 5 rode a wave of 3D ticket sales and came in third with $18.4 million. Just to compare, the fourth film in the franchise, also in 3D, took in $27.4 million when it opened in 2009.
The Smurfs continued its surprising run landing in fourth, while the only other new movie to be released this weekend to land in the top five was the Jesse Eisenberg starring 30 Minutes or Less.
Landing nowhere on the top 10 was the widely anticipated Glee trip to the big screen: Glee: The 3D Concert Movie. Sadly for Gleeks everywhere, it only made $5.7 million despite having the benefit of higher ticket prices from its 3D format.
Box office top 10:
1. Rise of the Planet of the Apes, $27.5 million
2. The Help, $25.5 million
3. Final Destination 5, $18.4 million
4. The Smurfs, $13.5 million
5. 30 Minutes or Less, $13 million
6. Cowboys and Aliens, $7.6 million
7. Captain America, $7.1 million
8. Crazy, Stupid, Love, $6.9 million
9. Harry Potter and the Deathly Hallows Part 2, $6.86 million
10. The Change-Up, $6.2 million