For those who cannot wait until November 4 to witness one of our favorite Shrek characters -- Puss in Boots -- get his own film, DreamWorks has unleashed a new viral video.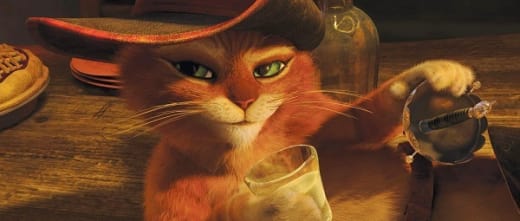 In the vid, Puss in Boots (Antonio Banderas) addresses the camera directly and takes a moment to step on his virtual soapbox to extol the virtue of his favorite pants -- which are actually no pants at all. There are a few new snippets from the film thrown in, but the gist of the clip is to give the audience more of a taste of what the Puss in Boots movie will look, sound and feel like.
Puss in Boots stars Banderas as our favorite cinematic cat along with Salma Hayek as Kitty Softpaws and The Hangover Part II star Zach Galifianakis as the sure to fall Humpty Dumpty.