Spider-Man Turn Off the Dark Broadway star Reeve Carney has nabbed the role of Jeff Buckley that A-listers were drooling over. Carney got the part over Twilight star Robert Pattinson and Rise of the Planet of the Apes star James Franco.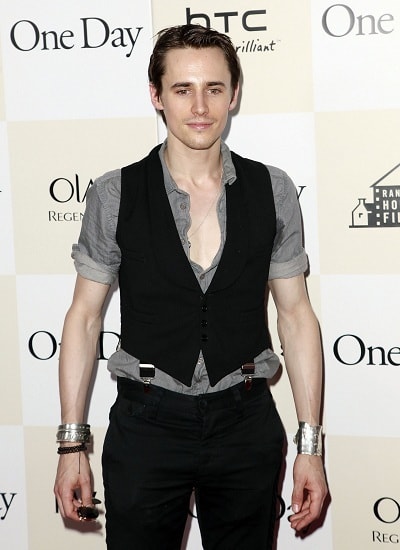 Jeff Buckley was a revered singer-songwriter whose life was cut short at the age of 30 when he drowned in the Wolf River in Memphis, Tennessee. He only released one album, but it contained his version of Hallelujah by Leonard Cohen, and is considered a modern classic.
Pattinson had lobbied hard for the job and was even endorsed by Buckley's mother at one point. No stranger to music, Pattinson has contributed several songs on the soundtracks from The Twilight Saga. But, for Pattinson, the role of Buckley is not to be.
Carney is currently embodying Peter Parker and Spiderman in Turn Off the Dark on Broadway from U2's Bono and The Edge that has garnered so much news for all its problems.
The Jeff Buckley biopic will be directed by Jake Scott from a Ryan Jaffe screenplay.
And by the way, Buckley's mother Mary Guibert -- even though she spoke in favor of the Pattinson casting -- is completely behind Carney portraying her son. "We are over the moon that Reeve has agreed to take on this challenging role. I've seen him perform several times... he's been getting ready for this all his life. It certainly doesn't hurt that he looks so much like Jeff," said Guibert in a recently released statement.
Director Scott echoed Guibert's sentiment in the statement as well. "We are excited to have found in Reeve the perfect combination of musical prodigy, impish charm, innate intelligence and sensitivity to play Jeff."