Many scoffed when it was announced earlier this month that plans were in place for a Blade Runner remake. It is a whole new Blade Runner ballgame as Ridley Scott, the classic film's director, announced it is he that will be bringing Blade Runner into the 21st century.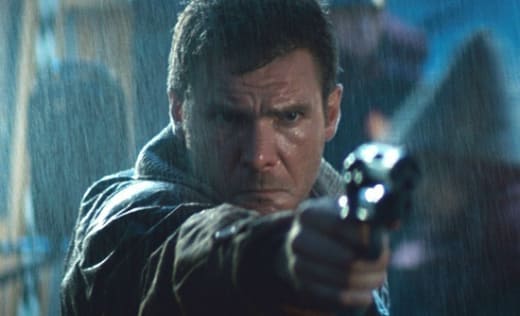 The futuristic Blade Runner broke boundaries when it was released in 1982 and added another hit to the holster of its star, Harrison Ford. The new feature will be from Alcon Entertainment, part of the Warner Bros family.
Initial reports have the Scott-directed return to Blade Runner as a "follow up." We're not sure if they quite mean sequel or prequel. The original, based on the book Do Androids Dream of Electric Sheep by Philip K. Dick, became legendary for its use of dark tones coupled with neon-lit cityscapes.
One thing is for sure, the new venture into the world of Blade Runner will not be a remake, which should set fans' hearts afire.
When Blade Runner will start shooting is anyone's guess as Scott is currently in the midst of filming the sci-fi flick Prometheus, due in June 2012.