Rise of the Planet of the Apes has provided actor Andy Serkis with another opportunity to showcase his innate ability to take what would have been a CGI generated character and pioneer an entirely new form of acting. The motion capture performance is something new to the technology of filmmaking and its pioneer is easily Serkis.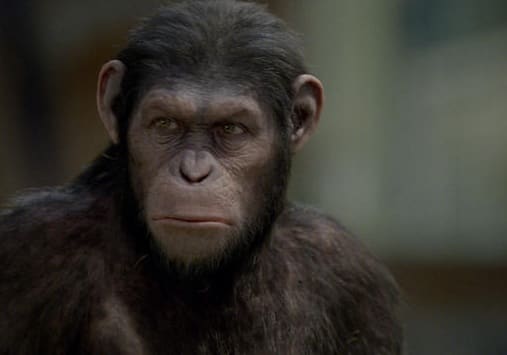 As he did in the Lord of the Rings series playing Gollum, Serkis is getting raves for his turn as Caesar the chimpanzee in the new film Rise of the Planet of the Apes.
"Andy is so good at the behavior. He's so connected to what he's doing," Apes headliner James Franco said of his co-star.
As much as the buzz on this new Planet of the Apes adventure centers around the incredible ape effects New Zealand's Weta managed to achieve, it is equally as fierce on the ability of Serkis to not only provide the vocal tones to a character, but his innate talent of capturing the nuances of his "is that a human or an animal?" performance.
Don't miss our interviews going live later today with Franco, Freida Pinto and Tom Felton -- where a bulk of the conversation wound up centered on Serkis and his almost freakish ability to humanize the not human. "When I look at Andy, I almost forget he's Andy Serkis," Pinto reported. "I look at him and I'm thinking chimpanzee."
Check out the video below for a look at how Serkis became simian as well as how Weta brought the incredible apes to life.