Rise of the Planet of the Apes Climbs to Box Office Win
by MF Staff at . Comments
Rise of the Planet of the Apes rode good reviews and fan appreciation to the top of the weekend's box office. Rise of the Planet of the Apes, by weekend's end, had earned an impressive $54 million, over twice the amount of second place finisher.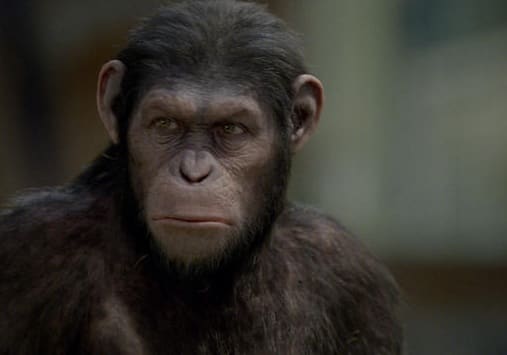 Coming in second was the surprise hit live action-animated film, The Smurfs, which gobbled up another $21 million. Cowboys and Aliens added $15.7 million to its haul, but still proved to be a tad of a disappointment for the Daniel Craig and Harrison Ford-starring vehicle.
The other debut of the weekend, the Ryan Reynolds and Jason Bateman body switching comedy The Change-Up, came in a disappointing fourth place with $13.5 million. This is the second box office letdown in a row for the man who should be a huge movie star, Reynolds. After his Green Lantern opened to awful reviews and less-than-stellar box office, it further proves that a big star alone cannot open a motion picture (see number 3's Cowboys and Aliens!).
Closing out the top five is a former number-one box office victor, Captain America: The First Avenger. The Chris Evans-starring superhero film continues to impress and sets up its passionate audience for next summer's The Avengers, which will combine superheroes from various franchises including Robert Downey Jr.'s Iron Man and Chris Hemsworth's Thor.
Box office top 10:
1. Rise of the Planet of the Apes: $54 million
2. The Smurfs: $21 million
3. Cowboys & Aliens: $15.7 million
4. The Change-Up: $13.5 million
5. Captain America: The First Avenger: $13 million
6. Harry Potter and the Deathly Hallows Part 2: $12.2 million
7. Crazy, Stupid, Love: $12.1 million
8. Friends with Benefits: $4.7 million
9. Horrible Bosses: $4.6 million
10. Transformers: Dark of the Moon: $3 million