Johnny Depp has played characters created in the madcap universe of Hunter S. Thompson before. He was uncanny in Fear and Loathing in Las Vegas and now we have a first glance of him in the new film The Rum Diary. Yet again, Depp delivers.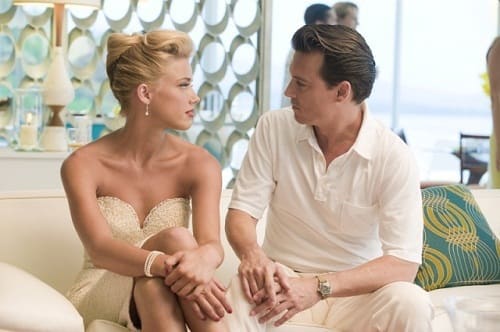 The Rum Diary is based on the book by Thompson and stars Depp, Aaron Eckhart, Amber Heard (pictured above) and Amaury Nolasco.
The story follows Depp's Paul Kemp, a writer (sense a theme in Thompson's work?) who lands a gig working as a journalist for a banana republic daily newspaper. Kemp is attempting, with varying degrees of success, to rise above the people around him who are more lost than found.
The Rum Diary lands in theaters October 28.