Al Pacino and the iconic character he played in Scarface will be back on the big screen for a one-night-only engagement.
On August 31, Scarface will hit the silver screen in 475 theaters across the country, all featuring the movie in restored HD and an enhanced audio track that will surely make each bullet fired sound even crisper.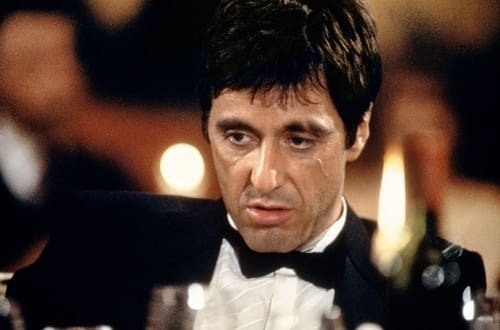 Almost three decades ago, Pacino and his Scarface alter-ego Tony Montana blasted their way into cinematic history in the film directed by Brian De Palma. The film also made a star out of Michelle Pfeiffer and introduced audiences to the writing prowess of a little known screenwriter by the name of Oliver Stone.
Scarface is not only considered a classic of cinema, but is held in the highest regards in terms of its sub-genre, the mob movie. There are few films that come close to the emotional power and cultural influence that Scarface achieved when it debuted in 1983.
Now, NCM, Fathom and Universal Studios Home Entertainment are taking Scarface fans where they have not been for decades -- the big screen. The shows across the nation begin at 7:30 p.m., so get there early and be sure to bring a few of your little friends.