Shark Night 3D Debuts New Clip: Katharine McPhee is Bait
by MF Staff at . Comments
Shark Night 3D arrives in theaters September 2 and Relativity Media has debuted a new clip featuring American Idol alum Katharine McPhee serving, well basically, as shark bait.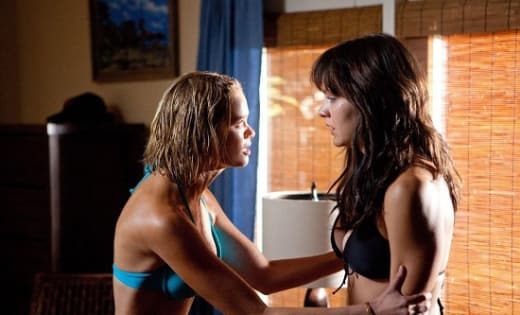 Movie Fanatic sat down with the cast yesterday (stay tuned for our exclusive chat next week) and one thing was certain: They are more afraid of sharks than ever.
Shark Night 3D is directed by Snakes on a Plane helmer David R. Ellis and features a cast of young stars on their way up the star ladder.
A group of friends gather at a saltwater lake for some much needed rest and relaxation. Quickly, they learn that the waters that surround their island paradise are a living hell -- they are populated with every conceivable species of shark known to man.
Relativity Media has released a new clip featuring Idol finalist and House Bunny star McPhee.