Robert Rodriguez has been telling anyone who will listen that he wants to return to the world of Sin City. The first film, based on the graphic novel by Frank Miller, was a box office and fan favorite and starred an all-star cast including Clive Owen, Jessica Alba, Bruce Willis, Carla Gugino and Mickey Rourke.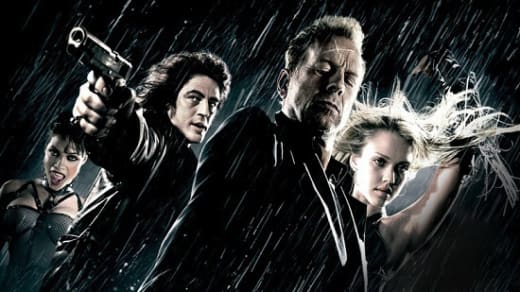 Well, according to Rodriguez, the man behind the story -- Miller -- has finished a script and the moviemaker even has financing to go forward with his dream sequel.
When at Comic-Con in San Diego in July, Rodriguez told the Hall H fans that the film "could shoot as early as next year."
Now, in an interview with We Got This Covered, the Texas-based auteur says he has all his ducks in a row to go forward with Sin City 2.
"Sin City 2 is going good. We're just finishing the script for that. We already got the money. We have everything we need so we can just start shooting as soon as we get the pages," Rodriguez said. "And it's the same thing for Machete 2. We've already got the budget, just waiting for the script. As soon as we're finished writing we get to start the shoot."