The Dark Knight Rises Thanks Pittsburgh as Film Moves On
by MF Staff at . Comments
Principal photography has finished, at least in Pittsburgh, for The Dark Knight Rises. The Christopher Nolan directed production was so taken with their hosts, they took out a full page ad in the local newspaper thanking residents for their fine hospitality.
Dark Knight Rises still has quite a bit of filming to complete in Los Angeles and New York before Nolan calls this one a wrap.
We also have the last of the Pittsburgh fan-shot videos that features Anne Hathaway doing her own stunts as Catwoman on the Batpod.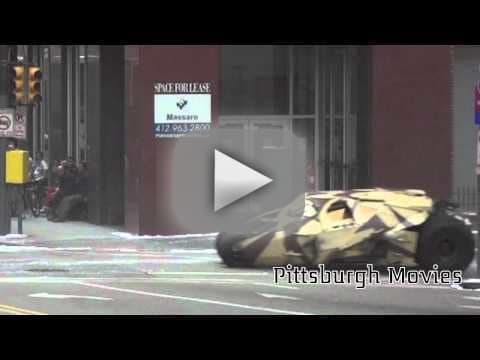 The Dark Knight Rises is due in theaters July 20, 2012.