The Debt Exclusive: Director John Madden Video Interview
by MF Staff at . Comments
Director John Madden first worked with The Debt star Helen Mirren on the fourth film in the BBC movie series that made her a superstar, Prime Suspect: The Lost Child. Madden had already garnered raves for decades at that point as a director that possesses both talent and a visionary's vision.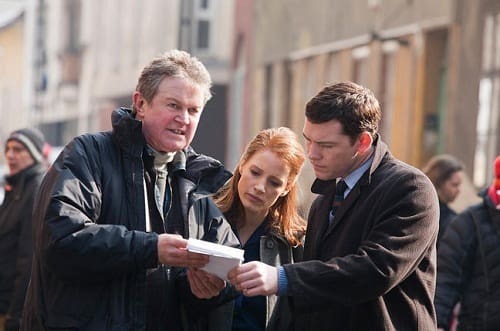 In The Debt, Madden -- Oscar nominee for directing Shakespeare in Love -- has the challenge of telling a story across generations. The film follows three Mossad agents, one group anchored in the 1960s and the second in the late 1990s. Madden tells us exclusively the importance of casting in making the film work. Evidence of that fact is on display in the astounding performances of Helen Mirren and Jessica Chastain as Rachel, as well as Sam Worthington and Ciaran Hinds as David.
Madden's exclusive video interview also showcases the director's sense of humor -- something that is an always welcomed attribute for any helmer on a stressful film set.