The Debt Exclusive: Sam Worthington Speaks to Movie Fanatic
by MF Staff at . Comments
The Debt star Sam Worthington exploded onto the public consciousness with rousing turns in Avatar, Clash of the Titans and Terminator Salvation. Worthington is visiting with Movie Fanatic for an exclusive video interview to chat about The Debt and what it is about co-star Jessica Chastain that has him so riveted -- the duo are also in Texas Killing Fields together.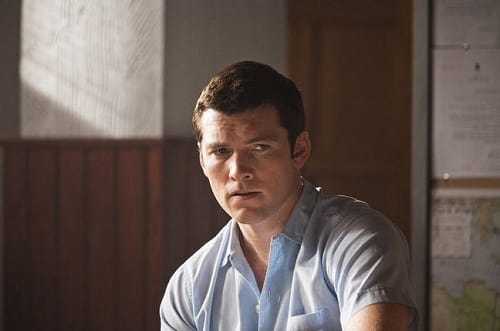 Worthington compels in The Debt, a subtler performance than the actor has given in years. His portrayal of young David is searing in its simplicity as Worthington only allows his character's intensity to rise to the forefront in one fateful scene.
The product of Australia's prestigious National Institute of Dramatic Art tells us why the classical training he received on the stage has not only permeated through his film career, but produced stellar work time after time.