The Double, for starters, has one incredible cast. From Richard Gere and Martin Sheen to Topher Grace, the acting chops are top notch -- proof of which is on full display in the film's new trailer.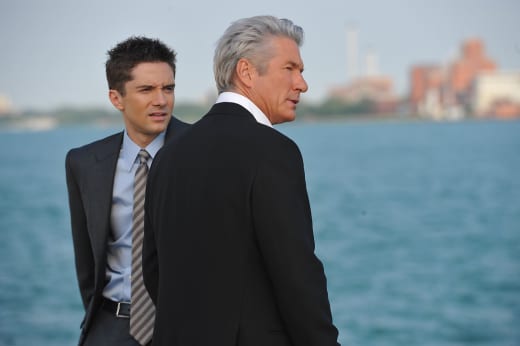 The Double is the story of international espionage with Gere playing a retired spy who spent his career pursuing a Russian assassin. Once it was believed the killer was dead, Gere decided to retire.
Only, a few years later, Gere is pulled back into service by Sheen when the Russian assassin appears to have resurfaced on the streets of the U.S. with a murder that has all the signature attributes of the Russian killer.
Grace is a rookie agent who spent his training studying Gere's methods of tracking down the infamous Russian assassin, so the two are paired and the thriller goes into high gear.