Emma Stone and company did it again, with The Help taking the top spot at the weekend box office for the second week in a row.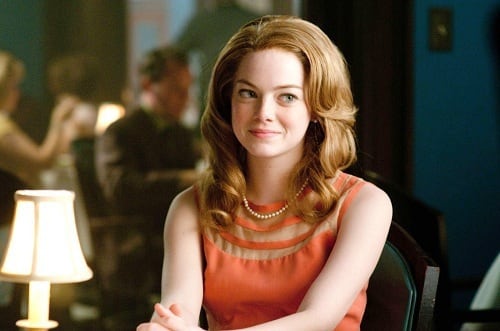 Over 1,000 theaters were affected by Hurricane Irene and as this is the final weekend of the lucrative summer box office season, studio execs were eagerly watching the returns. Estimates have the weekend box office off 23-percent versus the same period in 2010. There were four new releases to capture the "go to the movies" mentality of summer. With the premieres of Don't Be Afraid of the Dark, Our Idiot Brother, Colombiana and Higher Ground in limited release, Hollywood had to be hopeful months ago thinking about this past weekend.
Oh, how Mother Nature can have very different ideas.
Although The Help took first place, its take was paltry for the summer box office first place finisher with $14.3 million. The film that is garnering serious Oscar buzz, even this early, has almost passed the coveted $100 million mark. With this weekend's ticket sales, The Help has earned $96.6 million in the U.S. alone.
As for new releases, Zoe Saldana and Colombiana scored an impressive second place debut, making $10.3 million. Compared to last week where all the new films failed to get any traction, two of the three remaining films in the top 5 were new releases. Don't Be Afraid of the Dark scared up a third place finish, banking $8.7 million while Our Idiot Brother took fifth with $6.6 million.
Also nice to note was the fact that Rise of the Planet of the Apes surged above the $300 million mark internationally. Looks like that Rise of the Planet of the Apes sequel is more than demanded. The fourth place film added another $8.65 million to its haul in the last weekend of summer.
Box office top 10:
1. The Help, $14.3 million
2. Colombiana, $10.3 million
3. Don't Be Afraid of the Dark, $8.7 million
4. Rise of the Planet of the Apes, $8.65 million
5. Our Idiot Brother, $6.6 million
6. Spy Kids: All the Time in the World, $5.7 million
7. The Smurfs, $4.8 million
8. Conan the Barbarian, $3.1 million
9. Fright Night, $3 million
10. Crazy, Stupid, Love, $2.9 million