In the closing days of the lucrative summer movie season, a surprising trend has emerged. Films that failed to nab the top spot on the box office charts in their first week of release rise to the occasion the following weekend. Such is the case with The Help -- a film that has scored the title of top box office draw in its second week of release.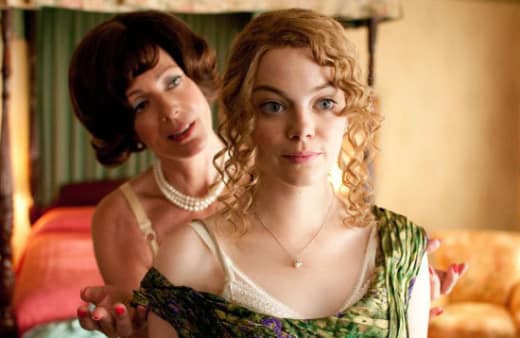 The Help almost won the box office battle last week when Rise of the Planet of the Apes claimed its own second week in a row box office win. Word of mouth and strong reviews for The Help propelled the Disney feature over four new titles including the Fright Night and Conan the Barbarian remakes.
Rise of the Planet of the Apes continued its box office domination, taking second place with a total of $16.3 million added to its haul. The Apes origins story has earned a whopping $133.8 million since its release.
Spy Kids: All the Time in the World was the first of the four new movies to make its appearance in the box office top 10, coming in third with a $12 million weekend. Conan the Barbarian slid into fourth, earning a disappointing $10 million, while Fright Night couldn't capitalize on its own good reviews and killer performance by Colin Farrell by landing in fifth with $8.3 million.
The last of the four new films opening on the second-to-last weekend of the summer, the Anne Hathaway romance flick One Day, barely made the top 10 in the ninth spot with a paltry $5.1 million.
Box office top 10:
1. The Help: $20.5 million
2. Rise of the Planet of the Apes: $16.3 million
3. Spy Kids: All the Time in the World: $12 million
4. Conan the Barbarian: $10 million
5. Fright Night: $8.3 million
6. The Smurfs: $8 million
7. Final Destination 5: $7.7 million
8. 30 Minutes or Less: $6.3 million
9. One Day: $5.1 million
10. Crazy, Stupid, Love: $5 million