Tinker, Tailor, Soldier, Spy -- author John Le Carre's Cold War classic -- is heading to the big screen and the suspense thriller's new trailer has debuted.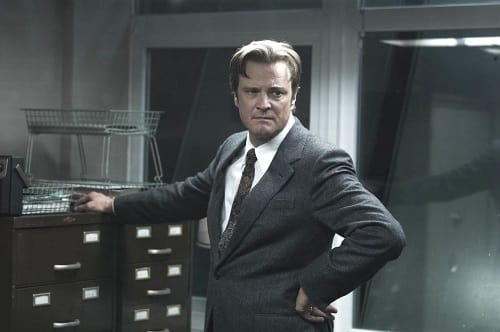 The film sports an incredible ensemble including recent Oscar winner Colin Firth, Tom Hardy (The Dark Knight Rises' villain), scene stealer Mark Strong (Green Lantern), Gary Oldman (most recently in Red Riding Hood), Ciaran Hinds and Jared Harris.
Director Tomas Alfredson has quite the challenge bringing the esteemed author's gripping story to life. Tinker, Tailor, Soldier, Spy is one of Le Carre's most beloved books and audiences' expectations will be high to say the least.
The film bows November 18 and centers on the moments after the Berlin Wall fell in the fading days of the Cold War as a witch hunt commences in the British Secret Intelligence Service seeking out a double agent.