Michael Bay was on the celebrated director's online forum this past weekend and gave his fans clues that Paramount Pictures was considering giving Transformers Dark of the Moon another go at IMAX theaters nationwide.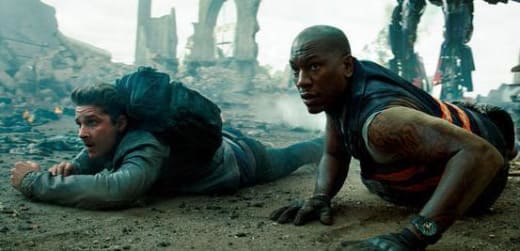 'Tis true, it seems, as the studio announced today that the film will return to screens worthy of the hugeness of Bay's latest film from August 26 through September 8.
Since Transformers Dark of the Moon debuted in theaters, the film has taken in a gargantuan $1.095 billion internationally.
Shia LaBeouf and gang famously avoided a global meltdown in the third film in the Transformers series, as the actor admitted this was his final foray into Bay's world of alien robots.
Transformers Dark of the Moon and Bay are taking a page from the highly successful playbook of James Cameron. Once his Avatar had already generated billions of dollars, he convinced his studio, 20th Century Fox, to re-release the film on IMAX screens soon after its original release, only further pushing up its total gross.
Look for the third Transformers film to hit 246 screens across the country on August 26.