Kate Beckinsale first thought of the Underworld series as a trilogy and thus sat out the fourth installment, Underworld: Rise of the Lycans, in 2009. After hearing the storyline for a fifth film in the series, Underworld Awakening, she was back in her black leather costume ready to kick butt once again.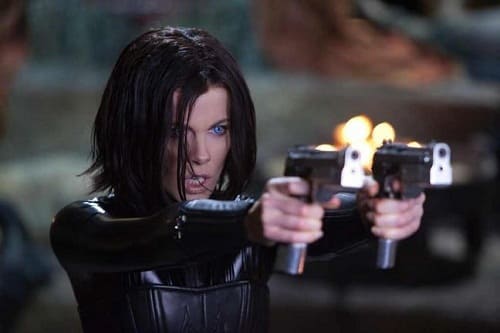 Beckinsale first appeared as Selene in 2003's Underworld, directed by her husband, Len Wiseman. Sitting around the family abode, Wiseman was brainstorming plotlines for Underworld Awakening; Beckinsale couldn't resist what she was hearing and decided to come back to the world of Underworld for one more turn.
The first trailer for Underworld Awakening has debuted and is a thriller to say the least. The latest Underworld film also stars Stephen Rea, Theo James, Charles Dance, India Eisley and Michael Ealy.