From riveting action to heartfelt family humor, the weekend movie preview runs the gamut this last weekend of the blockbuster summer movie season.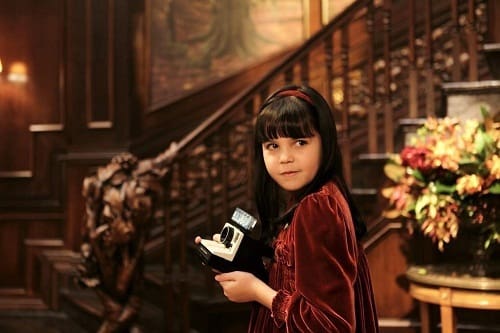 Colombiana stars Zoe Saldana as a hit woman on a mission of vengeance. As a young girl, Saldana's character witnessed the murder of her parents and has lived her life training for the moment when she can extol justice.
Our Idiot Brother features Paul Rudd as a, well, an idiot brother. Ned (Rudd) has just been released from jail for selling pot and his three sisters weave in and out of his life as he tries to find his way in this family-centric comedy.
Don't Be Afraid of the Dark is a horror film from the mind of Guillermo del Toro that gives a delightful new take on the haunted house genre.
Higher Ground also lands in theaters this weekend, a film that feels like a fall Oscar-bait flick and is Vera Farmiga's directorial debut.
Colombiana: The action thriller gets a shot in the arm as Saldana's fierce portrayal reminds us of a Sarah Connor type killing machine coupled with the right amount of vulnerability and sensitivity. Movie Fanatic found it pulse pounding and downright terrific.
Our Idiot Brother: The ensemble comedy Our Idiot Brother follows Rudd's character as he navigates the minefields that are sibling relationships. His twenty-first century hippie could actually be the glue that holds this dysfunctional family together rather than what they believe he is: The thing that is tearing them apart.
Don't Be Afraid of the Dark: Don't Be Afraid of the Dark is from the delightfully twisted mind of filmmaker Guillermo del Toro. Katie Holmes and Guy Pearce are parental figures to a young girl who is hearing the things that go bump in the night. Is she imagining the tiny creatures of terror, or is the entire family in for one bumpy ride in what appears to be a dream home?
Also in limited release:
Higher Ground: Vera Farmiga stars and directs this story that is a rarity in Hollywood: A film about religion. Higher Ground follows Farmiga's character from high school to married parent of two children grappling with life's ups and downs while clinging to her faith for support. Check out our video interview with Vera below!