Page-to-screen adaptations are difficult. Even when they are done well, there will still be millions of book fans not pleased with what was left out or changed from their favorite novel. Such could be the case with the Brad Pitt starring World War Z.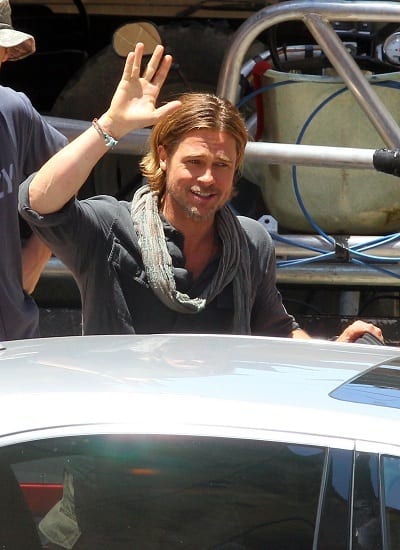 As Movie Fanatic reported last week, World War Z has a release date. That surely must have thrilled fans of the book by Max Brooks, but this week's news, may not be in the good news department.
The novel is set in the time after a full fledged world takeover by zombies as a U.N. official (Pitt) crosses the globe gathering first-hand accounts of how the undead overtook mankind.
Now the film version's synopsis has been released and you will note a different take on the zombie apocalypse storyline. The movie will be about a U.N. worker who races against time traveling the world in an effort to stop an attack of zombies that could destroy humanity once and for all.
Notice the big change? "An effort to stop an attack of zombies" are the operative words. In the novel, Pitt's character goes on his global trek after zombies have taken over. His journey was never about stopping the epidemic, it was chronicling it. Looks like in the film, Pitt will be on a mission to prevent it from happening in the first place.
So, what do the fans think? Let us know!