Taylor Lautner is looking to break out of his Jacob screen persona and his role as Nathan in Abduction should achieve just that. Just as Breaking Dawn is set to wrap up the Twilight series, Lautner has put all his marbles in a film that could very well make him an action star. But, is Abduction simply for his 'tween and teen fans, or can it be enjoyed by a wide audience?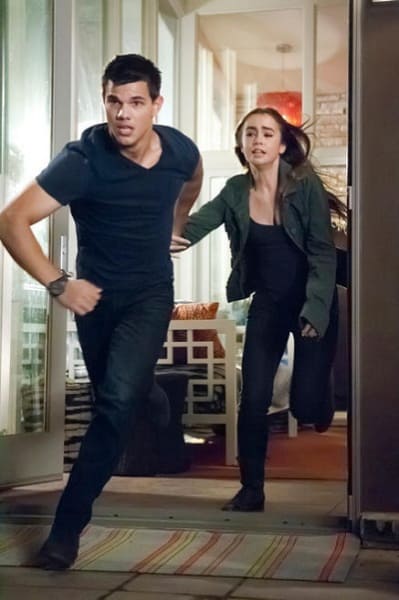 In short, let's just say this: Lautner fans will love it. For everyone else, the film has some problems.
The script has a great premise. Lautner's Nathan gets paired with his neighborhood crush for a school project on missing children. While doing their research, they stumble upon a website that has a childhood photo of Nathan coupled with an age enhanced photo that looks remarkably like him. Cue the knock at the door from men with guns. Nathan has been traced, found and immediately he's in life threatening danger.
Director John Singleton is someone we so admire, but on
Abduction
, his magic just is not completely there. The action sequences pop, there is no question. Lautner has succeeded in his effort to be considered for the mantle of the next great action star. He wields a gun well. The actor races from danger effectively and also manages to slow it down for his character to be human.
One of those let's meet the characters moments is for all intents and purposes a love scene between Lautner and that cute neighbor who happened to be at his house when all hell broke loose. There's a spark between our lead and co-star Lily Collins -- that is for sure. But a full-on groping after all that has been thrust upon Nathan's world in the last 12 hours is too much. Yes, they are hormonal teenagers, but if we're expected to believe that Lautner would be running for his life while simultaneously being completely confused as to who he really is, then why would he still care about hooking up with Collins as he did in the film's first act?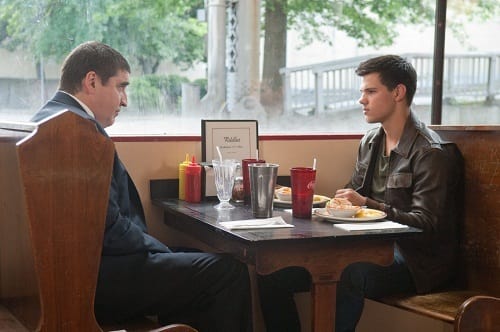 Veteran actors Alfred Molina,
Sigourney Weaver
, Maria Bello and Jason Isaacs bring the esteem to the project, but are left with lines that they had to wonder if there was some other way of emitting conversation that would move the plot. One particularly effective scene involves Molina as a CIA agent and Lautner who finally meet face to face. Singleton's mastery of movie mayhem is on full display in that scene. The two strong actors are having a discussion as to the predicament and how to reach a peaceful conclusion while Singleton has other characters with nefarious needs closing in as Molina cluelessly chats.
We wanted to like
Abduction
. Taylor Lautner has movie star written all over his face (and body for that matter). It's just with the material he was given in
Abduction
and the sequence of events that carry him through the film, there is little there to believe that there will be more
Abduction
movies as producers hope (they have publicly said they hope this is a Jason Bourne type series). If you like Lautner, then
Abduction
is an emotional deliverance. But, when plot and execution are elements of a film you appreciate, avoid
Abduction
.