NASA was more than willing to help out Michael Bay and the filming of Transformers Dark of the Moon, but for Apollo 18 -- not so much.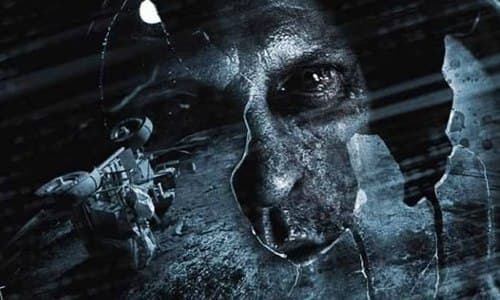 The National Aeronautics and Space Agency initially was on board with Apollo 18 and agreed to help in terms of getting its physical look and science correct. But it was how the Dimension Films-produced movie portrayed the fictional Apollo 18 mission that clued the space agency to pull the plug on aiding the film.

"Apollo 18 is not a documentary. The film is a work of fiction, and we always knew that. We were minimally involved with this picture. We never even saw a rough cut," said Bert Ulrich, NASA's liaison for film and television work, to the LA Times. "The idea of portraying the Apollo 18 mission as authentic is simply a marketing ploy -- perhaps a bit of a Blair Witch Project strategy to generate hype."

Transformers Dark of the Moon wasn't NASA's only collaboration this past summer. Terrence Malick's The Tree of Life and Another Earth both utilized NASA scientists' expertise.

Apollo 18 arrives in theaters everywhere September 2, without NASA's help.

"The science was just so off the wall that eventually we felt, 'You guys go ahead and make your movie.' If there's something that's going to be so misleading to the public that we don't want to participate, then we'll say no. The big thing is, we want to make sure we're not misleading the public completely," Ulrich added. "So if all of a sudden there's a change in what was shot or a change in the storyboard, they're supposed to inform us."