James Cameron and Walt Disney Parks have agreed to a deal that would put an Avatar theme park in Orlando. And Florida is not the only site planned, as Cameron's Lightstorm Entertainment, Fox and Disney hope to put Avatar theme parks in several other Disney theme park locales in the coming decade.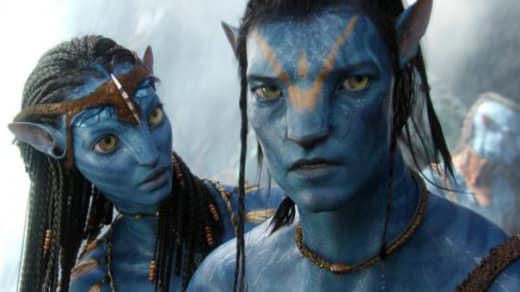 The premiere
Avatar
park will land at the Animal Kingdom Park in Orlando with construction set to commence in 2013. The fact that the highest grossing film of all time is coming to a theme park near you should not surprise. The Wizarding World of Harry Potter is an enormous success for the Universal Studios Park in Orlando and
Harry Potter and the Deathly Hallows Part 2 only recently cracked the all-time box office top 10
.
As for the
Avatar
sequels everyone's anxiously awaiting, Cameron has said that the first will arrive in late 2014 and the second a year later in 2015.
Disney President Robert A. Iger said in a statement that, essentially, building an
Avatar
park is a no-brainer.
"James Cameron is a groundbreaking filmmaker and gifted storyteller who shares our passion for creativity, technological innovation and delivering the best experience possible. With this agreement, we have the extraordinary opportunity to combine James' talent and vision with the imagination and expertise of Disney," Iger said.