Harry Connick Jr. sang his way into pop culture consciousness and has remained there ever since. Movies were one of the first mediums to expose Connick Jr. to the masses with his work on the soundtrack for When Harry Met Sally. He has since become a standard in the jazz world and starred in a few movies of his own. Connick Jr. is currently starring in Dolphin Tale and I caught up with him on the Clearwater, Florida set.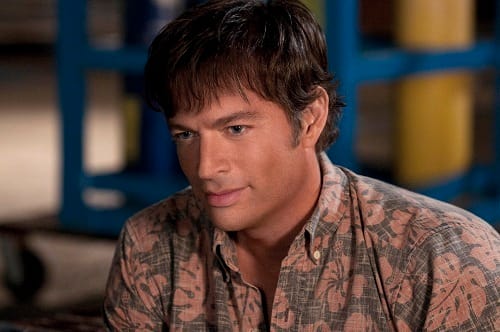 Connick Jr. stars alongside Ashley Judd,
Morgan Freeman
and
Nathan Gamble
and portrays a veterinarian charged with saving a dolphin named Winter who has lost her tail due to a fishing contraption.
Dolphin Tale's
story is true and the fact that the film is geared towards families was what immediately drew him to the role as a father of three young girls.
The crooner lets us in on what he took away from working with a legend in Freeman, as well as whether he will return to Broadway in the near future.
Movie Fanatic:
Did you have to curb your Cajun accent at all for this role in
Dolphin Tale
?
Harry Connick Jr.:
No, in fact I talked to the director about it when we started. It's a bit more relaxed because the dialogue is so technical. I have to think about that when I speak because my brain is not that fast [
laughs
]. He said, "Just talk like you talk." I don't think it's a distraction.
Movie Fanatic:
We're heard that you were quite the prankster on set. Is that true? Like we heard you were fond of pouring water down people's pants.
Harry Connick Jr.:
You know, everyone has their own way of doing things. I like to throw mine out there, just to make sure it's OK. Some people don't like that. Some people like to stay in character when they go back to the hotel at night. I've worked with actors who, like Morgan, we talk right through the director calling action. It just completely changes when the cameras are rolling. That's how I like to do it. I don't like to have anything to do with the scene until it's happening. If there's an opportunity to pour water on somebody, I've got to do that [
laughs
].
Movie Fanatic:
Have they gotten you back?
Harry Connick Jr.:
They mess with me all the time [
laughs
]. I got busted the other day. My cell phone, first of all, it's never in my pocket on set. Second of all, it's never on, it's on vibrate. All of a sudden, for some reason, it's on and the ringer goes off, right on set. Someone must have messed with it.
Movie Fanatic:
How excited were you to work with Morgan Freeman?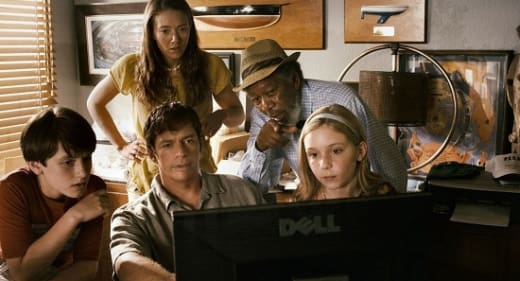 Harry Connick Jr.:
Oh man, he's a legend! He's a straight up legend. He really has exceeded expectations. You just don't know what these people are going to be like. He brought something when he came. You got all of us, me and Ashley (Judd) are the oldest, then everyone else is younger. When Morgan comes on the set, he brings a different cache with him. He's really cool, man. He's really laid back. There's a reason he's Morgan Freeman. Acting is one of those strange professions where it's hard to be really, really famous unless you're extremely good at what you do. It's like ballet. You can't be a famous ballet dancer unless you really know how to dance. It's easy to be a famous musician. There's a million out there who don't know what they're doing. I know that [
laughs
]. To be a really well respected actor, you have to know what you're doing. To watch him, that was the great gift of the entire
Dolphin Tale
experience. It's an honor, it really is.
Movie Fanatic:
Being such a talented musician, would you ever solely do a soundtrack for a film that you are not also starring in?
Harry Connick Jr.:
I've done a couple songs for films, but I would rather do a musical than a soundtrack. If Spielberg called and said, "I want you to score my next film," I would like to do that [
laughs
]. But, I would also like to have the opportunity to do a musical. 
Movie Fanatic:
Will you go back to Broadway?
Harry Connick Jr.:
We're talking about it. There are a couple of projects, we are trying to figure it out. But, it looks like I will be back within a year.
Movie Fanatic:
Did you enjoy your time on Broadway?
Harry Connick Jr.:
I did, but that was another one of those things where I called my manager two weeks before we opened and said, "You got to get me out of this. I can't do this eight times a week." My own music shows change every night. It's just different. There was nothing she could do to get me out of it, but I'm so glad I went through with it. I look forward to going back to it.