We've got a new one-minute clip from the upcoming thriller Dream House starring Rachel Weisz and Daniel Craig.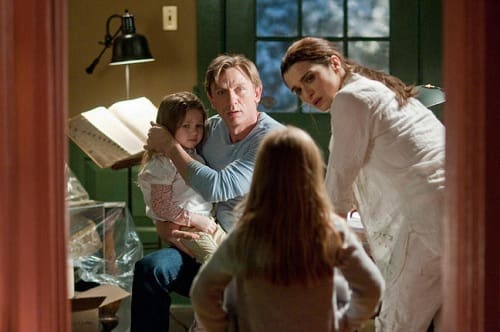 Craig and Weisz, a real life couple, star as a married couple who move into what they think is their dream house. Soon after unpacking and settling in, they discover that the house houses a dark secret.
Weisz and Craig dig deeper into their home's history and with the help of a neighbor, Naomi Watts, they discover that a grizzly murder happened there years prior. Upon further investigation, Craig gets an image of the man who is responsible for the horrors and it is a mirror image of himself.
Dream House
arrives in theaters September 30. Look for our review this Friday, but until then, enjoy our clip entitled
Libby and Will Notice Something in the Back Yard
. Spooky!