Yesterday, moments before it was announced, Movie Fanatic reported on the swirl of buzz surrounding the fact that
Eddie Murphy was going to host the 2012 Oscars
. So, how did he get the job?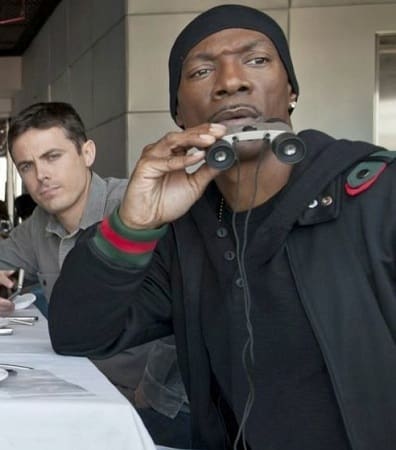 We believe the connection lies with his
Tower Heist
director Brett Ratner, who is producing the telecast.
Even though Billy Crystal campaigned for the job, telling a group gathered at the American Cinematheque screening of
City Slickers
that he would do the show another few times before he hung up his hat, Ratner was never interested.
Ratner knew that after last year's hosting by Anne Hathaway and James Franco, putting somebody "hip" into the position wasn't going to bolster ratings. He also knew that going back to an old host would most likely achieve the same result. So, Ratner had to look forward.
Among the contenders besides his star of
Tower Heist
was comedy legend Jerry Seinfeld. Although Seinfeld would have made an interesting choice, it did possess the power to drift into David Letterman territory. Letterman famously hosted the Academy Awards in 1995 and was generally panned for bringing his type of humor to the broadcast without incorporating the magic of the movies that is central to the Oscars show.
So, when you think about it, Murphy was the only solid choice to host the 2012 Academy Awards. And Movie Fanatic believes it is a brilliant one at that.