Paramount has announced that a few lucky cities will have the opportunity to catch the Footloose remake September 30… for free!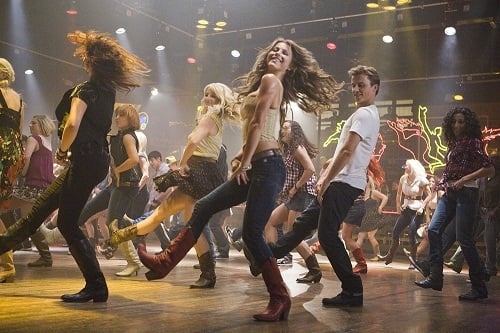 Footloose
lands in theaters nationwide October 14 and early buzz on the film is stellar. As Movie Fanatic previously reported, the
Footloose soundtrack
stays true to the original, with a few new ditties tossed in to keep it modern. Julianne Hough stars alongside newcomer Kenny Wormald in co-writer-director Craig Brewer's vision of a 21st century
Footloose
.
Paramount announced that 25 cities will enjoy the free screening Friday for the film that also stars Dennis Quaid and Andie MacDowell.
The free showings will be at 6 p.m. PST, 7 p.m. CST and 8 p.m. EST. Here is simply a sampling of the markets where the event will take place: Atlanta, Chicago, Detroit, Houston, Miami, Philadelphia, San Diego, Toronto, Washington D.C., Sacramento, Kansas City and Los Angeles.
For a complete list, visit
www.FootlooseFriday.com
. That's also where you can register for your free pass to
Footloose
.