Who you going to call this Halloween? Ghostbusters, who else? In the shadow of Dan Aykroyd's announcement that Ghostbusters 3 will begin shooting in spring 2012 comes news that the original Ghostbusters will get a digital update and hit theaters in time for Halloween 2011.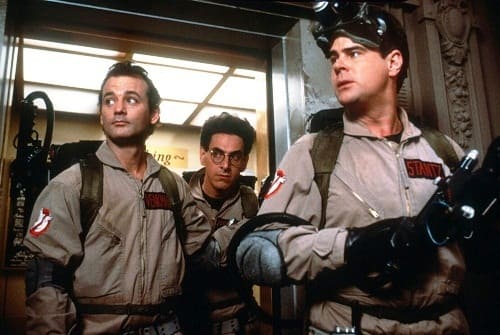 The 1984 classic comedy-horror flick is heading back to the big screen, much to the delight of its millions of fans. The question is: Will they watch a movie that they own on home video on the big screen, shelling out bucks to see it? Movie Fanatic is thinking yes because there is something about the big screen experience -- the collective oohs and ahs of watching a movie with a crowd -- that will bring fans to the Cineplex this October 31.
Let us know… would you see
Ghostbusters
back on the big screen in time for All Hallow's Eve?